Do It Yourself: Happy Plantpot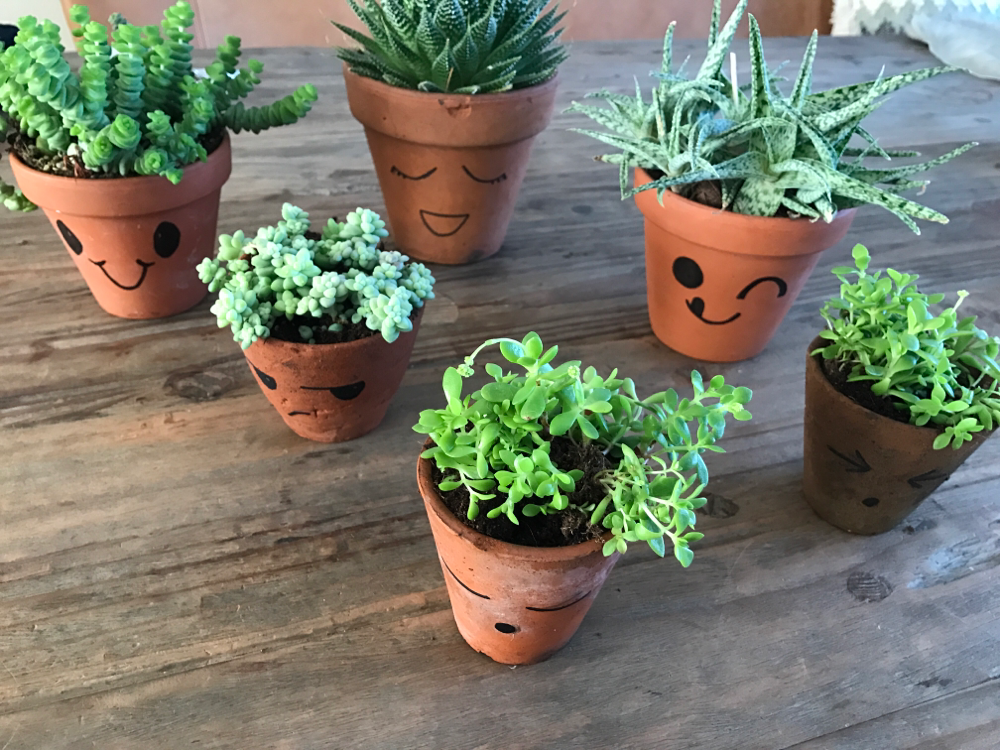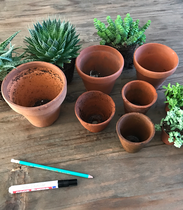 What do you need?
(Terracotta) Pots
Pencil
Marker
Succulents (or other Plants)
Some examples for facial expressions (I placed some at the bottom of this post, or check our pinterest for more examples)
First I drew the faces with a pencil, so I can erase it when I make a mistake.
When you have got as much drawing talent as I have this is a very important step.
After that you can just make it permanent with your marker.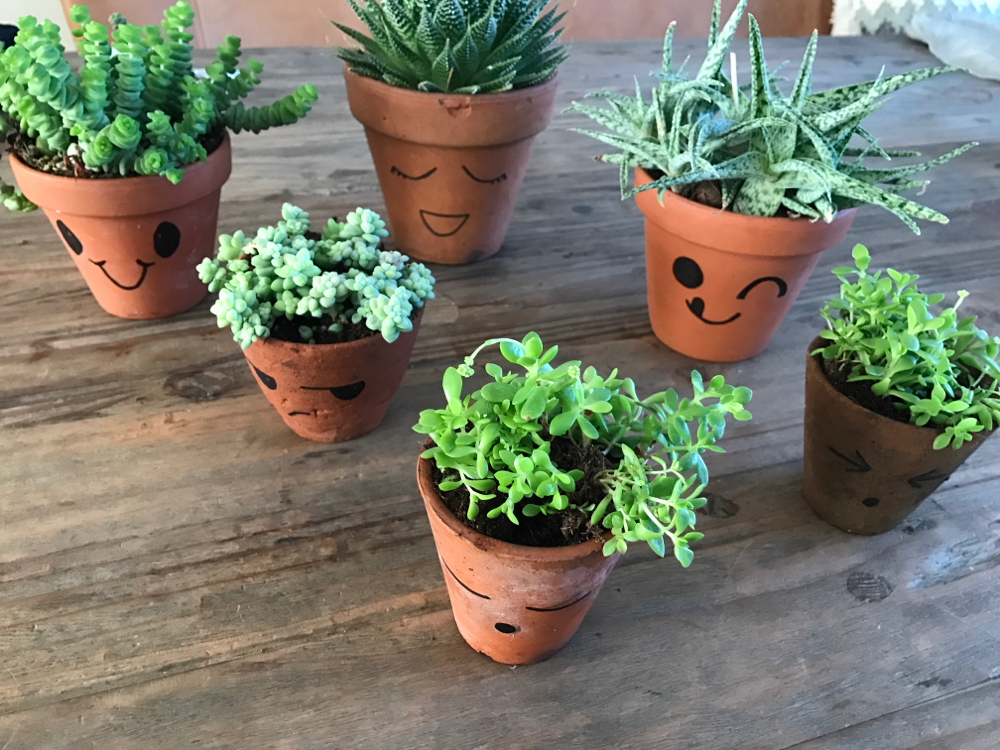 The last step is to give them some hair.
I used some succulents but you can also use hedera or simply every other plant you like.