Sprayrose: 'Freaky Avalanche'
What?
This time we're testing 10 pieces of the beautiful sprayrose called 'Freaky Avalanche'.
Information:
Name: Freaky Avalanche
Colour: Pink / White
Grower: Vip Roses
Country: Holland/ The Netherlands
Length: 70cm
First Impression
At first sight it looks like there are 20 stems in a bunch because they've got 5 or 6 buds per branch.
I think they won't completely open up because they look a little too closed, but who knows maybe they will surprise me.
After 7 days
After seven days we have some very beautiful stems which completely opened up but there are also some which stay closed.
I've made them a little bit shorter (from 65 to 45cm) and I hope this will help them to open up.
After 10 days
There are still a few buds which won't open up, but it really helped to cut them off.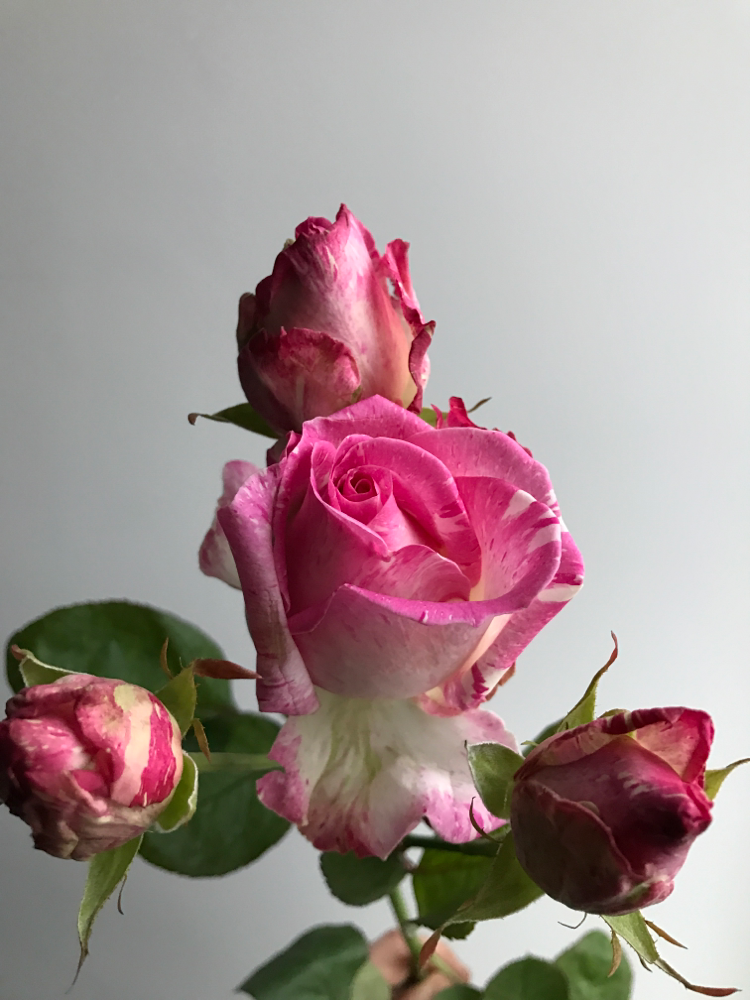 Conclusion
The roses which did came open are really beautiful, they've got an amazing colour and the white 'flames' are really awesome.
So far it's one of the most beautiful sprayrose variety I've ever had.
Positive points:
Negative points: