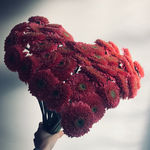 Every flowerlover knows that flowers are like an addiction, once you start working with flowers you can't stop! It even gets worse, you end up talking about it everywhere and you try to convince others to the wonderful world of flowers by showing them pictures of your creations.
You follow 1000 flower related socialmedia accounts (like ours) to get inspiration and post your own creations to inspire others!
And that's exactly what I was doing when I came across this brand new product!
I was just looking for some new inspiration by spying on my instafriends and look which (flower)pictures they have liked when I saw this perfectly shaped heart of roses.
So at first I thought this must be a very talented florist which can make a perfectly shaped heart but  I was wrong!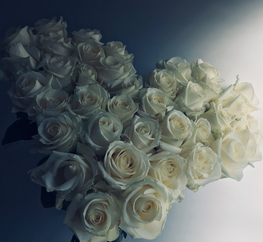 It turned out this heart wasn't made with talent but it was made with a very handy tool.
I contacted the guys responsible for this account and they told me the heart was actually made by one of the founders' little brother.
Ofcourse I first had to try it myself to believe this story so one of the Flower+ guys offered to come over and give a little presentation.
I promised them I would post a picture of the result on our instagram when their product was as good and easy as they told me it would be.
But then I tried it and I just couldn't keep this to myself, I had to share it with you!! Because of this invention everyone can make bouquets in awesome shapes!
A lot of our followers are florist or people who love to experiment with flowers at home so I had to write a blogpost about it!
Just imagine how awesome it would be making this kind of bouquets for Valentine's day, Mother's day or for any kind of anniversary!
We placed a video of this product on the bottom of this page, so you can see with your own eyes how easy it is to make a Flower+ bouquet!
When you want to know more about this product please visit  the website of Flower+ or check their Instagrampage , over there you'll find a lot of different examples of heart shaped bouquets. And of course you can always send us a DM on social media and e-mail.
- J E X